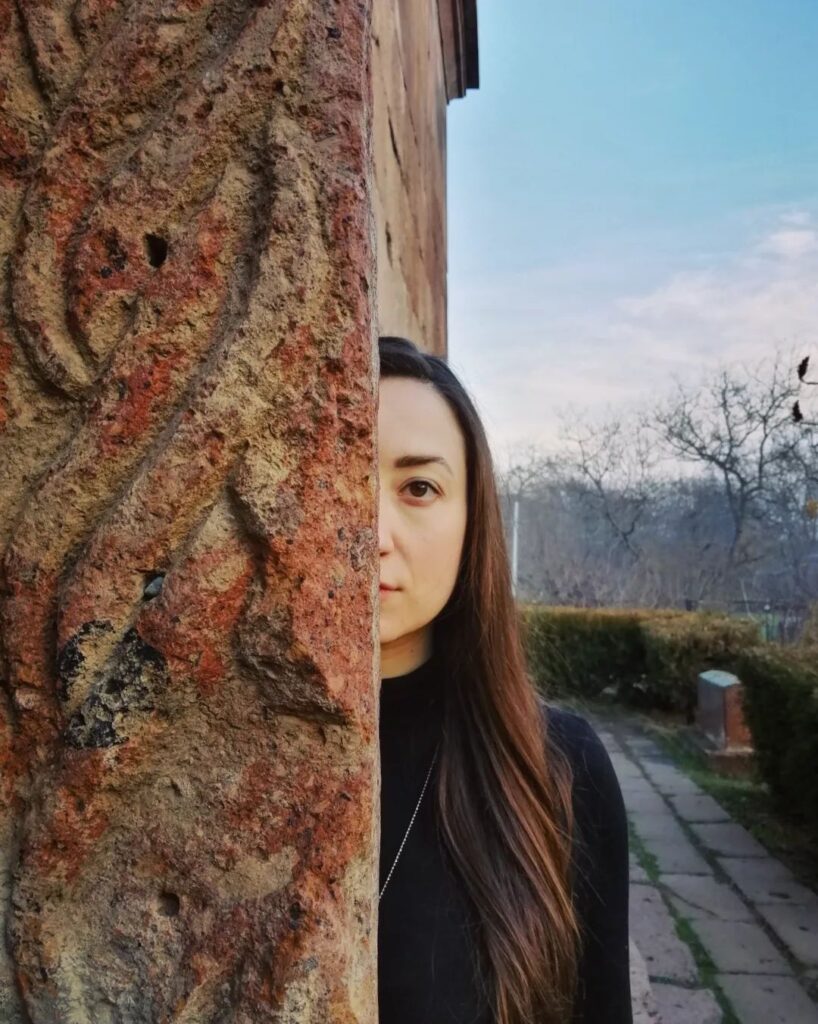 Stage name: Zena
Independent artist, creator of vocal music, cultural projects and events. Sound therapist, Psychologist, Researcher.
She explores such topics as the phenomenon of creativity, native cultures, spirituality, shamanism, voice and sound, female identity, corporality and the mystical path each of us embodies.
A feature of her work is the transmission of states through sound, mysticism and meditativeness.
In 2021 she represented Ukraine at the Festival Crossroad of Peace in Armenia with a program of Ukrainian lullabies.
Also, while traveling in Armenia, she created a multimedia project "Voices of the Armenian churches stone spirits" – voice improvisations in various places of power and churches.
Her debut album and single is about to be released in 2022.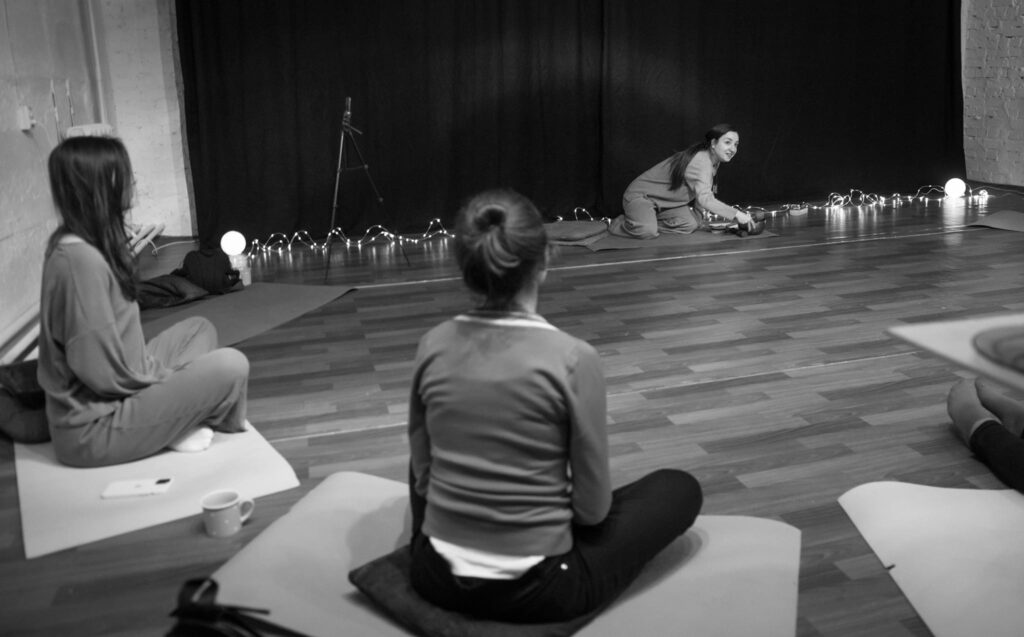 Since 2018 Evgeniya has been conducting voice master classes, transformational labs "Inner Voice", sound therapy sessions and leads online groups.
She conducts meditations as part of his classes and creates unique meditation travel techniques and art therapy techniques.
In addition to classical vocal training, she studied native Ukrainian singing, vocal improvisation, sound therapy at the "School of sound therapist", Indian traditional vocals / mantra singing, and theater and performance practices.
She has been practicing yoga for about 10 years, meditation, energy and shamanic practices.
About classes
Each lesson includes work with 3 aspects that are involved in singing: Body. Breath. Voice and also meditative settings and energy practices. Before singing, we will tune our "instrument" and discover our internal tuning fork. Trance states of consciousness through sound, meditative music, vocal improvisation, freedom of creative self-expression, inner joy – these are topics that are somehow present in classes.
"For the past 5 years I have been exploring the voice, sound and their possibilities. In my personal history, working with the voice has helped and continues to help me to heal and become more alive.
I consider my main goal to give people a taste for the sound of their own voice, to help tune their bodies like Instruments and remember Who plays their Instrument.
Classes are held in a laboratory format – this is the most free format where we can explore together. We can dive into the topic and look for our ways through the voice, breath, the body, pass through ourselves, gain experience. In my opinion, it is experience that can teach. The rest is tools." (c)
Evgeniya's debut album and single is about to be released in 2022.